µTorrent - Installation
Download µTorrent (link opens in a new window)
Let's start installing the software. Click on 'OK':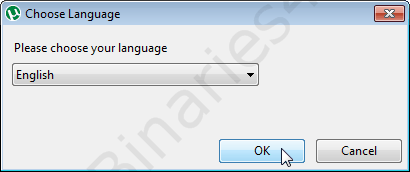 First a useful tip: µTorrent is free, never download it from a website that wants you to pay for it.
On the first screen below you will see two options. The first one is useful to mark so the Windows Firewall will permit µTorrent to connect to the internet. I don't mark the second option because it's probably unnecessary to have the computer start the program automatically when booting. In addition, having your computer start up several extra programs, doesn't really improve its speed.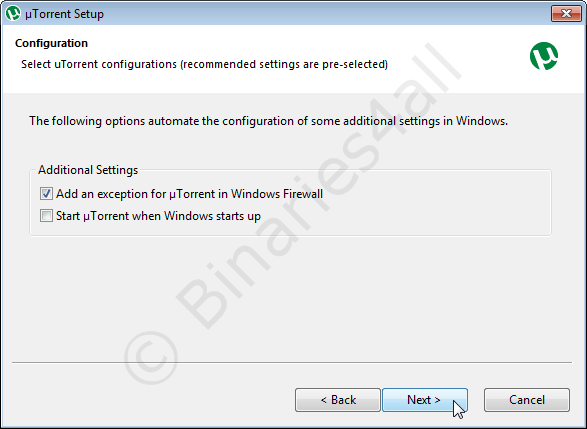 Perhaps µTorrents suggests that you download something, which you might not be interested in...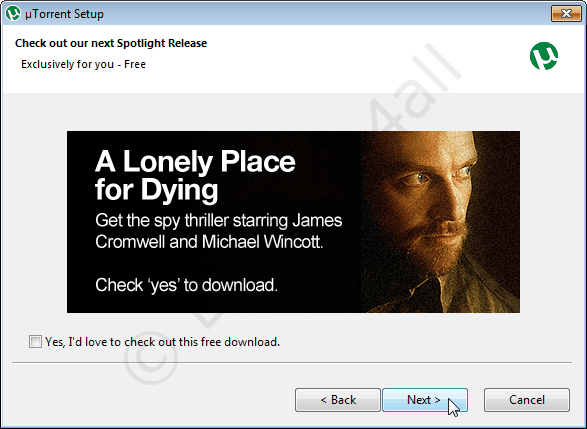 Pay close attention to the next screen: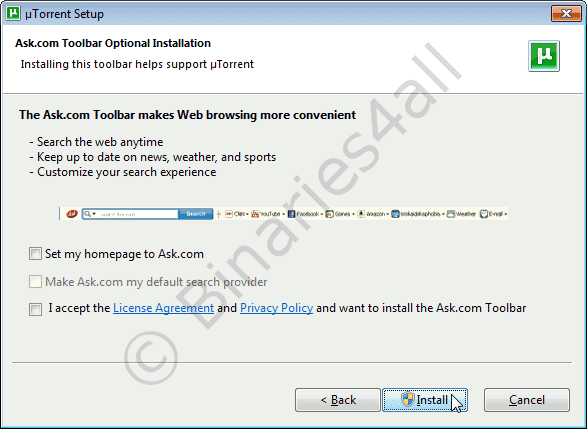 The application suggests to install an "Ask.com" toolbar. If you don't want this, remove all the checkmarks and click 'Install'.
To the next chapter:

Configuration