Tutorial: Downloading with µTorrent
Welcome to our µTorrent tutorial. In this tutorial you will learn how to download torrents with µTorrent, a popular BitTorrent tutorial for Windows and nowadays also for Mac and Linux. Though the name is probably meant to be pronounced as 'MicroTorrent', most people call it 'uTorrent'.
We assume that you have already read our tutorial 'Downloading with torrents'.
If not, we advise you to read that tutorial first before continuing on with this one, since it contains general information concerning torrents.

Compared to several other BitTorrent clients, µTorrent has the advantage of being free, lightweight software. A possible disadvantage is that the installer proposes to install additional components like a toolbar, which you might not want. Therefore we will go through the installation process of µTorrent on the next page of this tutorial. This is what µTorrent looks like: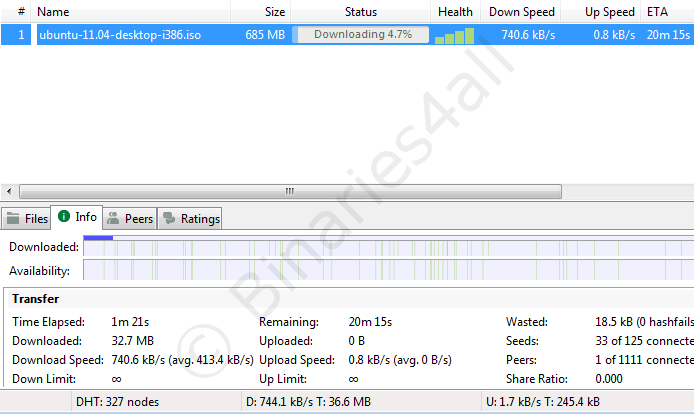 To the next chapter:

Installation