English FTD tutorial
Page 1/6 of this article
In 2011 a Dutch judge ordered FTD to stop offering their service. This tutorial will be kept here online so that people will be able to see what FTD was and which functionality it had.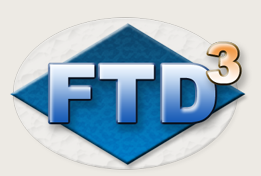 Welcome to the tutorial for the program called 'FTD'! FTD is a program that serves a Dutch Usenet community. Although it is a Dutch program we see more and more English folks using FTD.
With this tutorial we hope to make the FTD experience available to everyone who does not understand Dutch! With this program people let each other know what they have spotted in newsgroups on Usenet.
Subjects that will be discussed in this tutorial are:
Configuration
Viewing and storing spots
Spots: advanced functionality
Adding new spots
Categories and filters
We will not waste any time explaining how to install the program since it is pretty straightforward, even for people who cannot understand Dutch. You will have to choose an install directory and click a couple of times on 'Volgende' (next).
To the next chapter:

Configuration