SpotLite - Download and install
Page 2/6 of this article
This chapter describes how SpotLite can be downloaded and installed.
Download SpotLite
SpotLite can't be downloaded from an official website. It can be found in newsgroups using a Usenet NZB search engine.
It can also be found on download websites:

The latest version of this program is version
2.0
which was released on
December 1, 2011
What has been improved in this version?
Binaries4all
Check Binaries4all regularly to see whether new versions of SpotLite have been released. Pressing Ctrl +D will add Binaries4all to your browser favorites.
Installing SpotLite
Installing SpotLite is easy. In the first window you might be asked which language you prefer for the installer: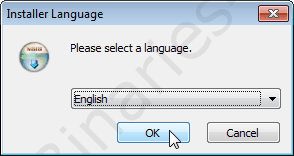 The next screen is a welcome screen: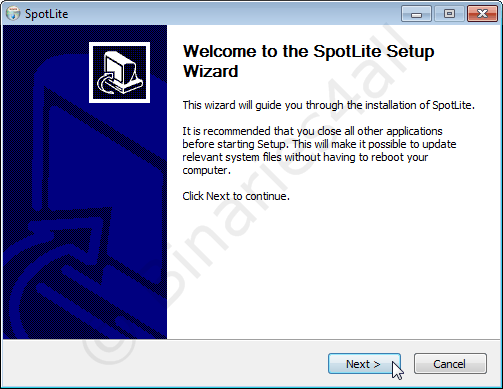 The following window asks where SpotLite should be installed: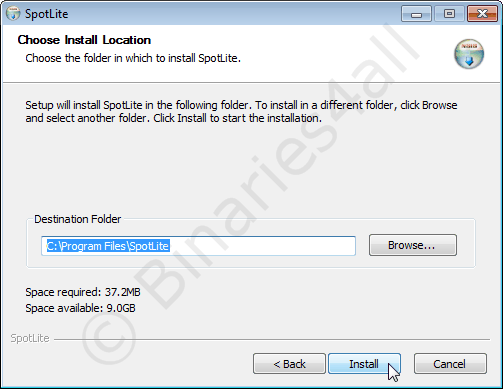 Then a progress bar is shown. When the installation is finished, you will see the following: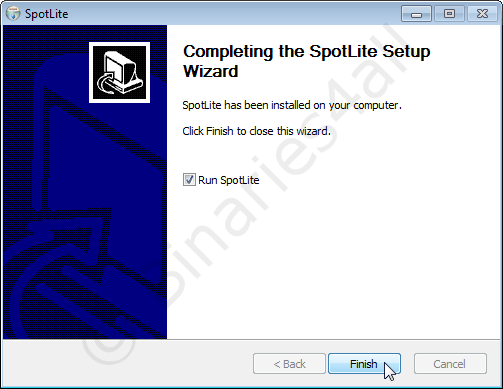 If the box is checked, SpotLite will start after you click on 'Finish'.
To the next chapter:

Configuration