SABnzbd - Installation
Page 2/8 of this article
In this chapter we are going to install SABnzbd. First we download the program via this website: http://sourceforge.net/projects/sabnzbdplus/
(the link will open in a new window).
Download the installer and install it. Then a screen will pop up giving you the 'Run at startup' option and you can check it if you want SABnzbd to run on the background whenever the computer starts running. Because SABnzbd runs via the browser you hardly even notice the program running, but when you want to download something you won't have to start SABnzbd manually. The program will make a 'Desktop' icon for SABnzbd, which is kind of redundant when you have SABnzbd running at start up. ' NZB file association' only works under Windows and allows you to double click on a downloaded NZB-file after which it will be downloaded by SABnzbd.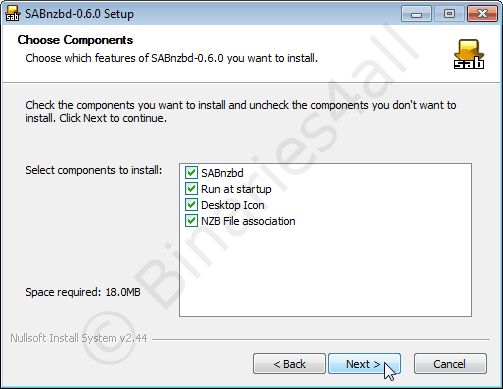 Press 'Next' and the following screen will appear. Make sure the Start SABnzbd(hidden)' option is checked and press 'Finish'.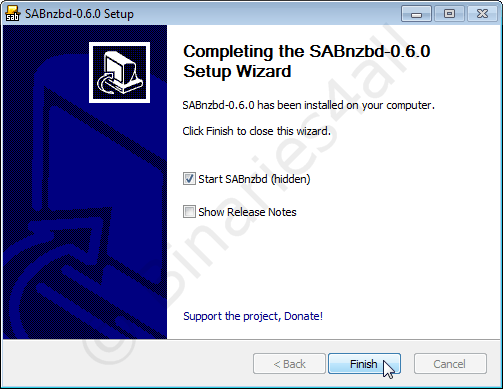 Your browser will start and show the SABnzbd wizard, which we will discuss in the following chapter.
To the next chapter:

Wizard