Creating NFO files - A sample
Page 3/3 of this article
In this tutorial we will be using Coolbeans NFO Creator to create a NFO file. Install the program and start it.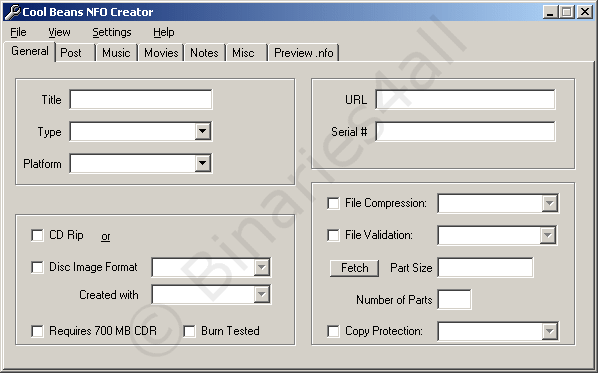 As you can see there is a variety of tabs which you can fill in. Look through these tabs and enter as much relevant information as possible. You can see the results of what you entered on the Preview NFO tab.


Tip: Take your time entering details about the quality of your post! For example:
A sample post
We are going to post a freeware collection and need a NFO file to post along with our post.
We fill in as many fields as possible in the various tabs in Coolbeans NFO Creator. The General and Post tabs are shown below.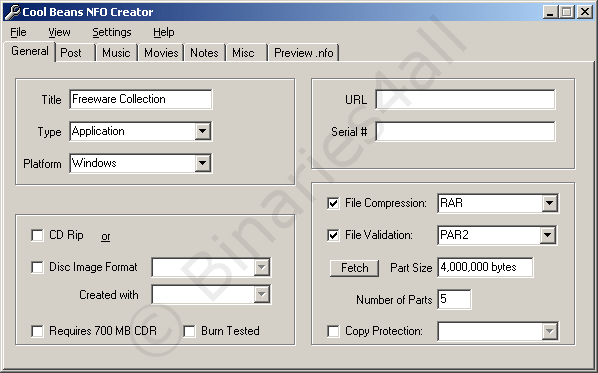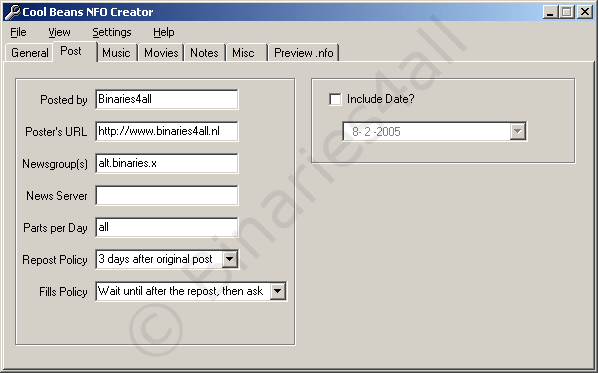 Insert ASCII Art
If you want to insert some ASCII Art, we have to put the program into 'Template mode'. You can do this by clicking on Settings > Template mode:


Next, click on Settings > Options:


A screen appears where you can paste your ASCII Art. When that is done, click on the OK button: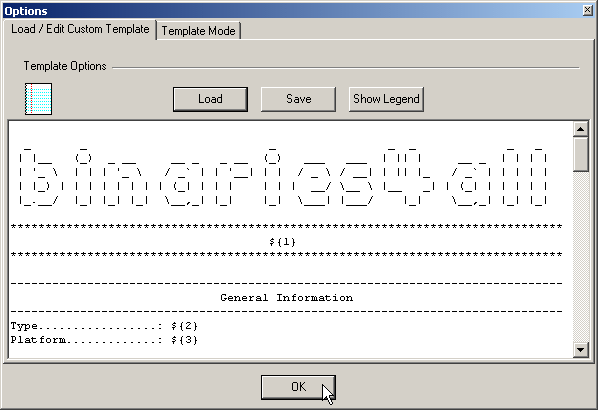 "
Now the main screen appears where you can see that the ASCII Art has been inserted, at the Preview.nfo tab. If this tab was already open, switch to another tab and then back to the Preview.nfo tab to see the changes.

View the final NFO file!