How to extract 001 files?
Joining with HJSplit
Only if both WinRAR and 7-zip were unsuccessful, try HJSplit!
You do not have to install HJSplit. Just extract the 'hjsplit.zip' and double click on HJSplit.exe to start HJSplit. The main window of HJSplit appears. Since we want to join the files, click on 'Join':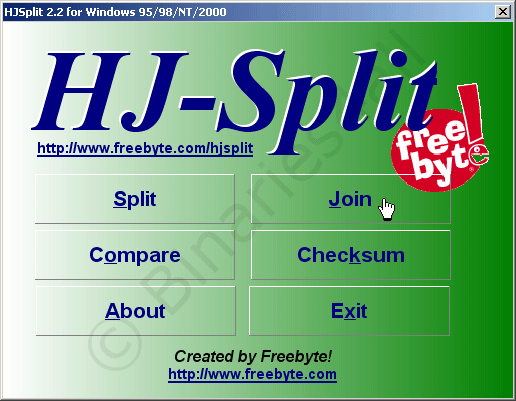 Click on 'Input file' in the new window: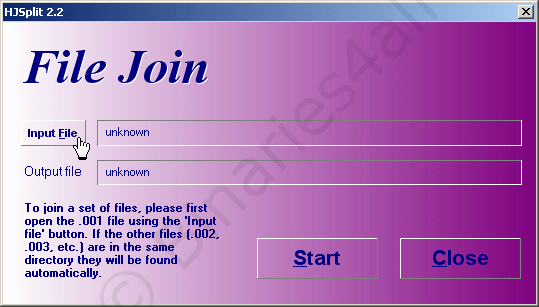 In the new window select the first file of the files that we would like to join, so test.mp3.001 in this case, and click on 'Open' after that.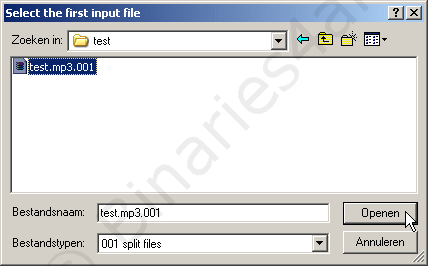 Click on 'Start':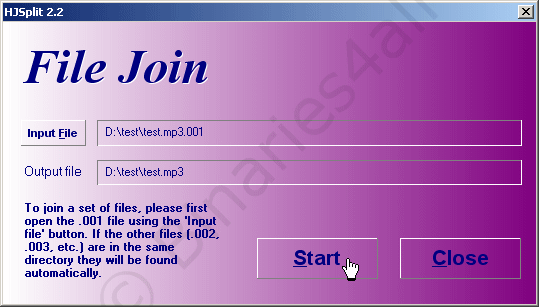 Now HJSplit will join the file. When it is finished you will see this message:

The files have been successfully joined!